Given there hasn't been much sexy metal clothing releases this week, I thought I'd do a feature of the one thing I love most: snakes, serpents, dragons and all other things slithery.
As usual, we start with the utterly unobtainable, but almost sadly always the best (sigh).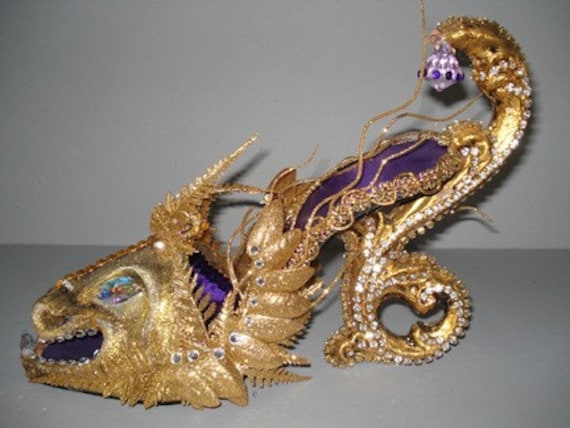 Dragon shoe. Unfortunately this one is a sculpture! So even if you could afford it, you can't wear it! such is the way of the world...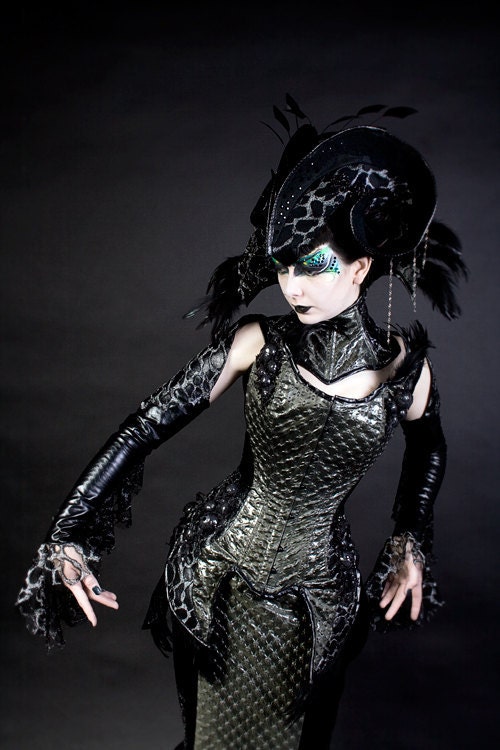 Faux snakeskin corset from the Imaginarium Emporium on Etsy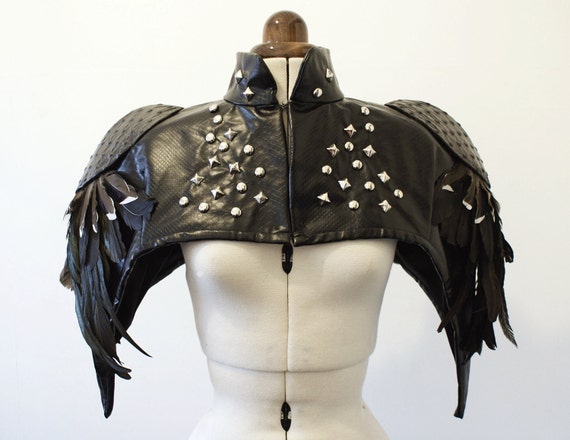 again from the Imaginarium Emporium (I know its not serpentine but hey)...
the Ralph Lauren dragon dress
Snake dress by Iris van Herpen
Lanvin snake print dress
To the FAR LESS exciting to the affordable. I just don't know why no one has yet bothered to make a super sexy snake print dress, that isn't with snakeskin print. Surely the buggers look better alive than dead?
Fortunately, I was able to find a few things I wouldn't mind getting my hands on.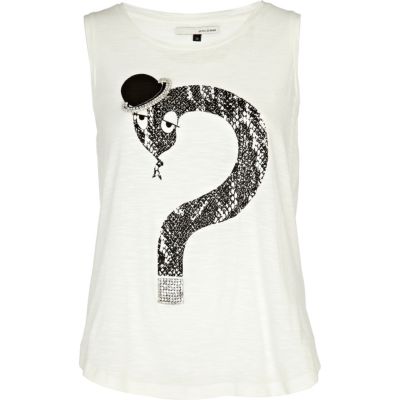 Confuzzled snake tee by River Island. How could you not love that. Available for £16 at River Island:
http://www.riverisland.com/Online/women/t-shirts--vests--sweats/vests/cream-snake-sequin-print-tank-top-617532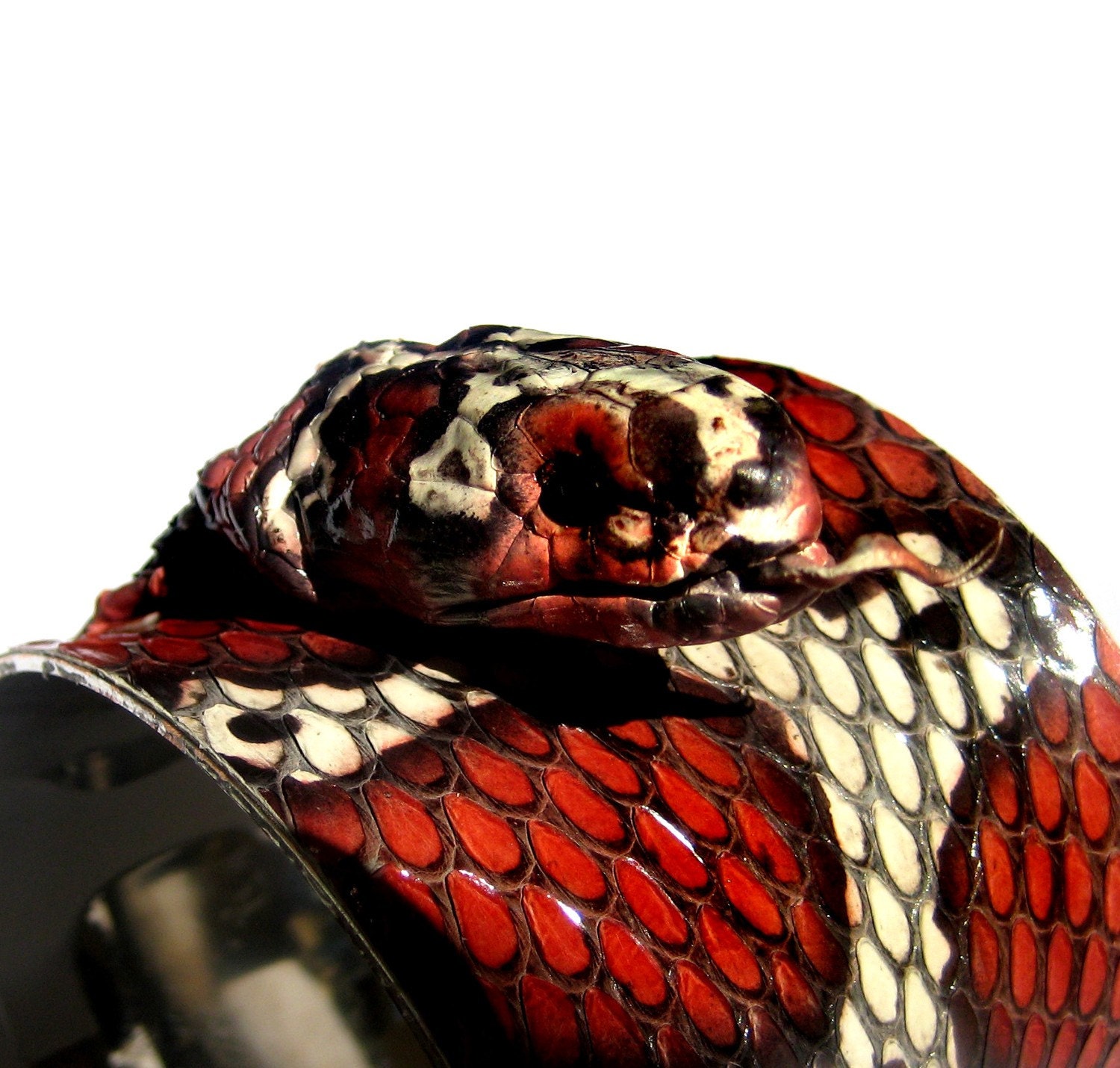 Real cobra bangle. Available for USD 175 on Etsy:
http://www.etsy.com/listing/63752811/black-red-and-ivory-snakeskin-cuff-with?ref=sr_gallery_18&sref=&ga_search_submit=&ga_search_query=snake+cobra+bracelet&ga_order=most_relevant&ga_ship_to=GB&ga_view_type=gallery&ga_search_type=handmade&ga_facet=handmade
Latex dragon dress. Available for USD 500 at Dawnamatrix:
http://dawnamatrix.com/products-page/dresses/dragon-lady-dress/
Adorable snake mittens from Asos. Available for £12:
http://www.asos.com/ASOS/ASOS-Snake-Mitten/Prod/pgeproduct.aspx?iid=1723590&SearchQuery=snake&sh=0&pge=0&pgesize=-1&sort=-1&clr=Green
Mimco dragon ring. Available for £59 at House of Fraser:
http://www.houseoffraser.co.uk/Mimco+Dragon+Ring/162866188,default,pd.html?cm_mmc=ShopStyle-_-Accessories-_-Jewellery-_-Dragon+Ring
John Hardy leather and silver dragon bracelet. Available for £219.52 at Saks Fifth Avenue:
http://www.saksfifthavenue.com/main/ProductDetail.jsp?PRODUCT%3C%3Eprd_id=845524446435251&FOLDER%3C%3Efolder_id=282574492817980&bmUID=jnU6icf&RVL=true
Sterling silver dragon ear wrap. Available at Etsy for USD 159:
http://www.etsy.com/listing/26885764/silver-dragon-guardian-ear-wrap?ref=sr_gallery_14&sref=&ga_search_submit=&ga_search_query=dragon&ga_order=most_relevant&ga_ship_to=GB&ga_view_type=gallery&ga_search_type=handmade&ga_facet=handmade
Dragon dress by Shrine of Hollywood. Available for USD 119:
http://shrinestore.com/store/catalog/product_info.php?products_id=651&osCsid=49ebca86eee5d537fc6bb6131e88d008
Get literally snake eyes with Colouron Professional's snake eyeshadow. Available for £25 at:
http://coloronpro.co.uk/instant-makeup-ee-exotickitb.html
Jeffrey Campbell snake shoes. Available at Solestruck: www.solestruck.com